With the cold weather Denver has been experiencing lately, many of us have been looking forward to the warmer weather that's coming down the pike. Of course, it'll be a bit before spring arrives and with it a bunch of bugs. As we wait, we thought it a good idea to start a conversation about pest control. Specifically, we thought it might be helpful to weigh in on whether or not there's a benefit to tackling pest problems on your own as opposed to calling in the professionals. With that in mind, let's dive in.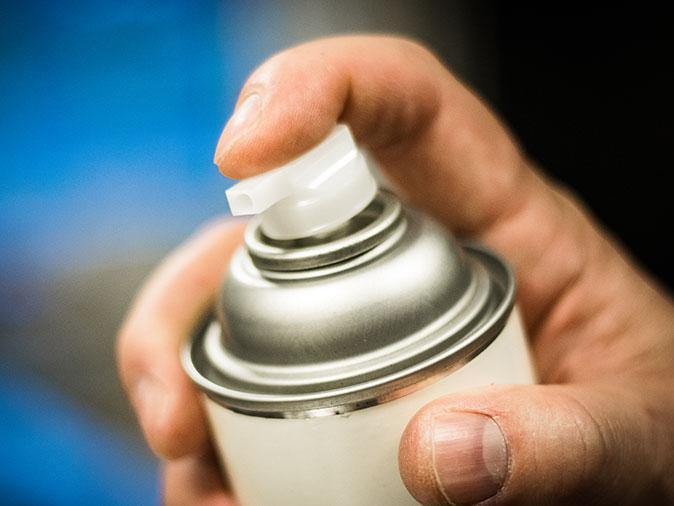 Is DIY pest control dangerous?
The answer to this question really depends on what you're using but if we were to apply a blanket statement, we would most definitely recommend homeowners proceed with caution when practicing Do-It-Yourself pest control. Homeowners that don't follow label directions tend to use too much product and use it incorrectly. The end result could be detrimental to health. In fact, here are a few of the hazards of improper use:
Allergic reactions
Respiratory issues
Skin & eye irritation
Prolonged exposure to products that can damage organs
Harmful if swallowed or inhaled
Most products that contain chemicals have a safety data sheet available that lists the warnings; if you're considering treating your pest problem on your own, it would behoove you to look at the SDS of the product you've bought. If you're comfortable proceeding, be sure to follow the instructions implicitly.
In addition to the misapplication or overuse of products, sometimes homeowners proceed with unconventional treatments. For example, a DIY heat treatment could go horribly wrong if using equipment not up to the task. Also, setting fire to mattresses and other infested items is not ideal. While this may trigger a chuckle or two, we assure you it's been done. A quick Google search will prove that.
The case for calling a pest control company
If the warnings above have made you reconsider the DIY option, here's further evidence of why it is best to leave pest control services to the pros.
Pest control specialists must be licensed in order to perform treatments
Pest control specialists are extensively trained on pests and how to exterminate them
Pest control specialists don't just take care of the bugs/rodents you see, they locate the source of the infestation for complete elimination
Pest control specialists are not willing to compromise health
Pest control specialists don't always spray chemicals
Pest control specialists use the latest technology & commercial-grade equipment
Here at EnviroPest, we take our job very seriously
Since 1965 EnviroPest has focused on solving insect and rodent problems responsibly, effectively, and permanently. In fact, for several years now we've been practicing Integrated Pest Management (IPM).
IPM is a global initiative that limits the use of pesticides in favor of relying on common-sense practices that use current and comprehensive data on the life cycles of pests and their interactions with the environment to disrupt and stop pest problems.
In simpler terms, the application of products is not our first step but should we have to use any, we'll do so carefully and judiciously. We'd rather focus on keeping pests from entering your home- after all, that's where the majority of pest problems originate.
Make the smart choice, contact Enviropest for effective pest control in Denver
If you've detected pest activity in or around your home and don't want to waste time or risk the health of your family or pets, simply give us a shout. Here at EnviroPest, we are ready to help property owners by providing the most effective pest control services in Denver, Englewood, and Colorado Springs as well as in Loveland and throughout NoCo.
Our home pest control services include:
Year-round pest protection
Four seasonal services
Coverage for 30+ pests
Free emergency service in between regularly scheduled visits
24/7 digital rodent monitoring
Rodent control
To take advantage of our expertise and protect your family and home from pests and the damages they cause, simply fill out the contact form or give us a call!
Source: Pest News 3
Original Source link ==> The Hazards Of DIY Pest Control
All third party News, Content, company names, brand names, trademarks showed on website are the property of their particular proprietors. we are not a copyrights of it, it just a sharing informative blog
All material is copyrighted by the respected publishers. It is published on the internet only for the sake of promoting.
If you believe that your work has been copied in a way that constitutes copyright infringement, contact us. xclusivedevelopers@gmail.com.
Fumigation In Karachi