Here's the thing about mice- they're annoying. Worse, they're destructive. And another thing, is they find ways into homes that most property owners wouldn't think of and nest in what seems like the most random of places. For example, your heating ducts might not only be harboring mice but these opportunistic rodents might be using your ductwork to navigate to other areas of your home. As you can imagine, this is not good news and won't have a happy ending if you don't address the problem as soon as you notice it.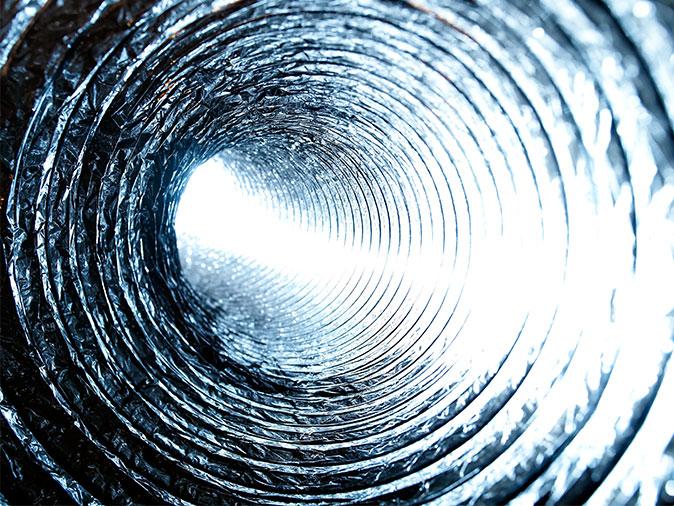 What is ductwork anyway?
Your HVAC system or furnace cannot heat (or cool) your home without proper ductwork in place. Essentially it is the network of ducts responsible for distributing the air to all points throughout your home. Ductwork not properly maintained can lead to energy waste and also create health hazards. Consider this, if mice are nesting in your ductwork, there's a good chance mouse urine and droppings are collecting, and as the air is circulated… well you get the idea.
4 signs you might have mice in your home's ductwork
Noises (usually at night)
As mice travel through a home's ductwork, they're likely to make noises. Scratching, squeaking, and even gnawing can be heard when these rodents are occupying heating ducts.
Unpleasant odor
When mice die in a home's ductwork, usually there's a very unpleasant odor that accompanies it. Unfortunately, that nasty smell will exit vents along with the air that keeps the house comfortable. Side note, if there are dead mice in the ductwork, it's highly likely that insects including flies, moths, and beetles will appear near vents.
Allergies are triggered
The attendance of mice in a home's ductwork can directly contribute to poor indoor air quality and namely the spread of contaminants that induce allergies and even asthma.
Damage to ductwork
While it's true that a home's ductwork can start to wear out over time, it's also accurate to say that a mouse infestation will cause damage. If there are rips and holes in the ductwork, it could be the result of mice and their incessant need to chew.
We should mention, mice aren't the only pests that hang out in ductwork
Unfortunately, there could be other pests besides mice populating ductwork; rats, cockroaches, and other insects also have a tendency to infiltrate ducts and jeopardize health.
Is it possible to keep mice out of the ductwork?
To protect your home's ductwork from mice, you'll want to make sure they cannot get to it. That means sealing off any area where they could access the ductwork system from the ground level all the way up to the roofline. It is imperative that you remove every potential entry point if you want to keep these destructive pests out.
What to do if you suspect mice have infested your ductwork
If you're concerned that your home's ductwork has been compromised by mice or other pests, contact EnviroPest today. In business since 1965, our locally operated pest control company offers pest control services in Colorado Springs, Denver, Boulder, and Northern Colorado that are effective in eliminating existing pest activity and preventing new infestations from developing.
How EnviroPest solves mouse problems
When you contact us for help with a mouse problem in your ductwork or elsewhere in your home, we'll perform a thorough inspection to identify active pests and conditions that are attracting them. From there, we'll treat your property and seal up potential entry points that insects and mice might use to get inside. For homeowners who sign up for our Colorado's Choice Smart Service, we'll return every season to ensure that mice and other covered pests do not have the opportunity to re-infest.
{{ _api.contentSnippet.get('program-colorados-choice-complete-no-pricing') }}
Source: Pest News 3
Original Source link ==> 4 Signs You Have Mice In Your Ductwork
All third party News, Content, company names, brand names, trademarks showed on website are the property of their particular proprietors. we are not a copyrights of it, it just a sharing informative blog
All material is copyrighted by the respected publishers. It is published on the internet only for the sake of promoting.
If you believe that your work has been copied in a way that constitutes copyright infringement, contact us. xclusivedevelopers@gmail.com.
Fumigation In Karachi